Well Control School Partners with Applied Research International (ARI)
to Evolve the Next Generation of Well Control Training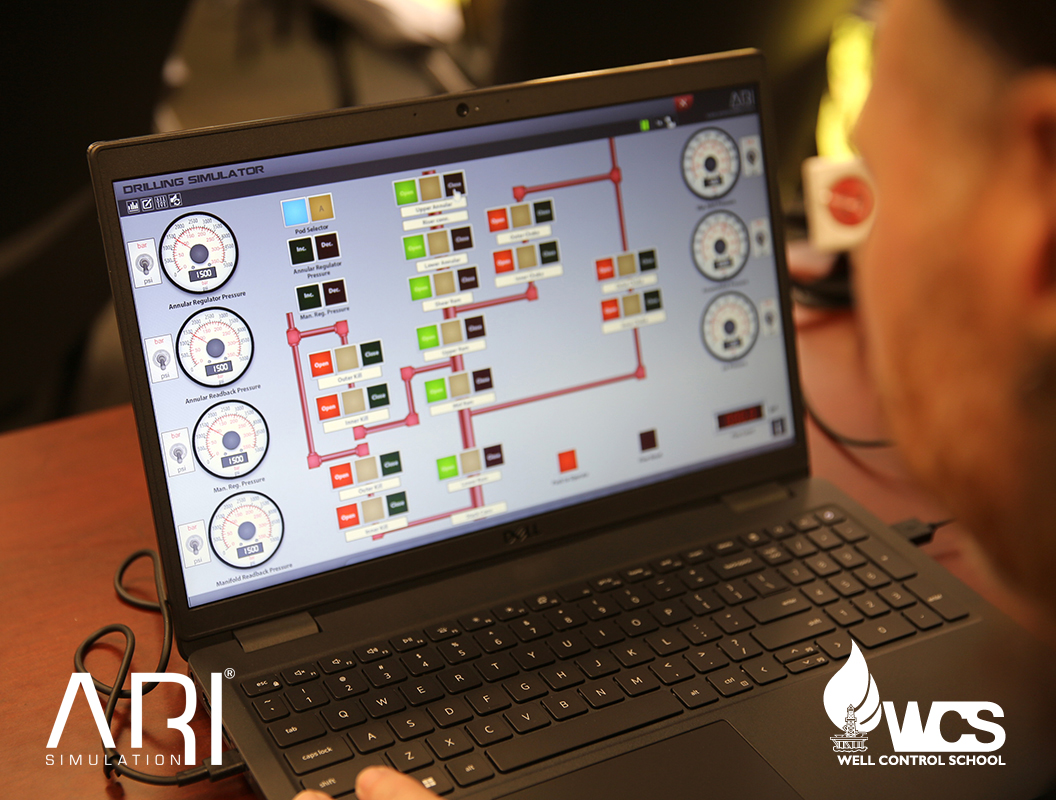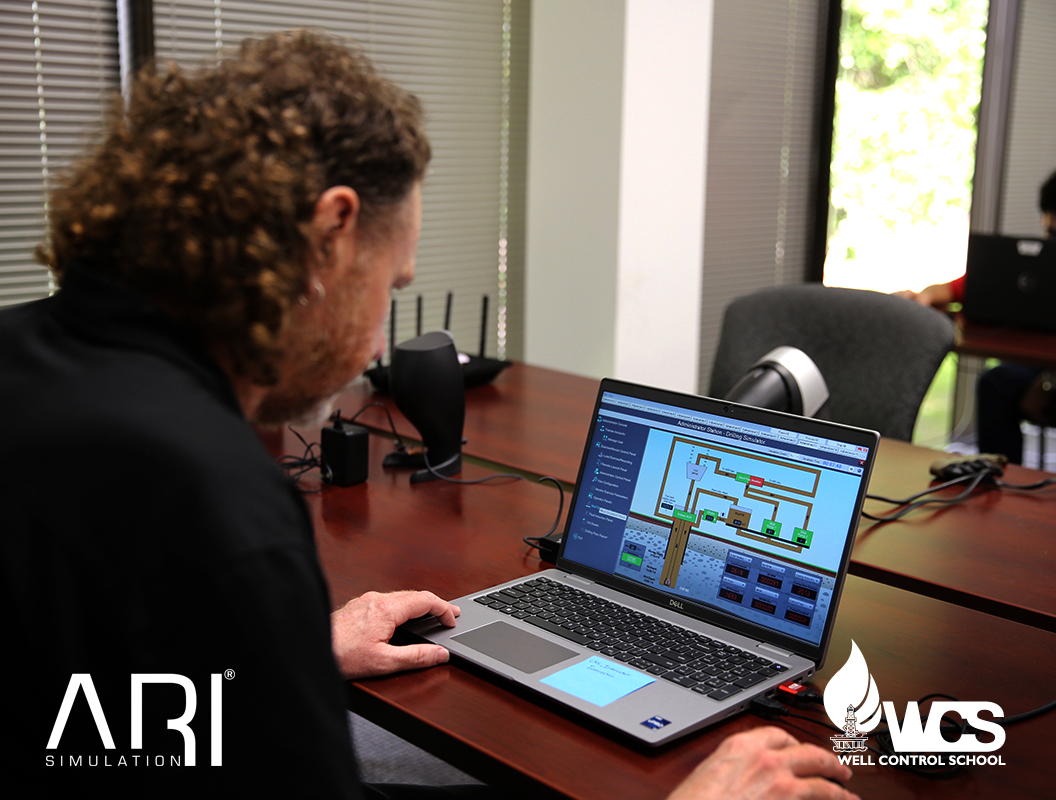 Well Control School, the global leader in well control training, is proud to announce a long-term partnership with Applied Research International (ARI), the pioneer and leading global supplier of simulation and training solutions.
ARI's state-of-the-art physical, portable, and cloud-based simulators will be integrated into all our in-person and virtual classrooms, immersing students into the world of well control.
---
Well Control School Becomes First Well Control Training
Provider to Offer ESG Training in Combination with Their Classes
Well Control School announces the launch of The ESG OpS Training Program. Deemed ESG compliant by Twin Horse Environmental, the new program is the first of its kind for the well control industry, reflecting WCS's position as a leader in meeting a new generation of industry challenges. A critical part of the risk analysis process that continues to grow in importance, ESG (Environmental, Social, and Governance) reporting provides investors insight into a company's environmental impact which can have a significant leverage on its short- and long-term value.
---
SMARTSM Knowledge Retention Program

Well Control School (WCS) announces the launch of the SMART knowledge retention program, a new online well control training aid designed to give learners unparalleled access to exclusive curriculum through a web-based subscription service. SMART delivers more than 400 individual training videos with customizable programs that cover every learning objective required by industry standards.
The SMART library allows subscribers to easily review missed objectives at their own pace by using a keyword system linked to specific training goals. The program also gives company training administrators complete control with the ability of assembling multiple micro courses while coaching and evaluating individual learners in real time to ensure an optimal outcome whether they are in the oil field or the classroom.

Learn how to get SMART today.
---
40th ANNIVERSARY
Well Control School is celebrating its 40th ANNIVERSARY this year. Since 1979, Well Control School has trained thousands of students worldwide with its System 21 e-Learning and instructor-led competency-based accredited well control courses. Throughout the years, Well Control School has been committed to providing the highest quality of well control training with long-term value.
---
WORKOVER/INTERVENTION SUBSEA SUPPLEMENT
Supervisors of deepwater well intervention operations will soon be required to possess a Subsea Operations supplemental certificate in addition to an Oil and Gas Operator Representative or Service Company Equipment Operator certificate. Well Control School is now offering the two-day subsea supplement class at our Houston location. Applicants must furnish a current WellSharp Oil and Gas Operator Representative or Service Company Equipment Operator certificate to enrollments@wellcontrol.com prior to enrollment
---
IN-HOUSE TRAINING CLASSES
Well Control School will conduct IADC WellSharp™ training classes at your facility. Call for details. (713) 849-7400 More Information
Courses Offered
WCS & IADC WellSharpTM
Driller Level
Supervisor Level
Drilling, Surface or Combined Surface/Subsea
✔
✔
Drilling, Workover-Completion Surface or Combined Surface/Subsea
✔
✔
Workover-Intervention Well Control, Well Servicing Supervisor
N/A
✔
Workover Well Control, Well Servicing Supervisor
N/A
✔
Coiled Tubing Well Control, Well Servicing Supervisor
N/A
✔
Wireline Well Control, Well Servicing Supervisor
N/A
✔
Subsea Operations, Well Servicing Supervisor
N/A
✔
---
SYSTEM 21 E-LEARNING DRILLING COURSE, SUPERVISORY LEVEL
Well Control School offers a supervisory level drilling e-learning course for drilling operations, surface stack or combined surface and subsea stacks. Our System 21 e-learning course meets the well control training requirements of BSEE (Bureau of Safety, Environmental and Enforcement) and OSHA (Occupational Safety and Health Association) and is WCS certified. More Information
---
COMPUTER-BASED TRAINING
Our eLearning courses are intended to be taken on laptop or desktop computers. WCS offers laptops to those who do not have computers or those whose internet service is not sufficient. The process is simple, convenient, and allows you to work on your course anytime, anywhere. Courses available on laptop are identified by this symbol
on our course listings. Call (713) 849-7400 for details.
---
CLASSROOM AND COMPUTER LAB RENTALS
Our Houston Training Center has classroom and computer lab rentals available for small or large groups for hosting training, business meetings, conferences or computer lab training sessions. The Training Center is located at 16770 Imperial Valley Dr. and is a professional office environment with a beautiful, lush atrium lobby with fountains.
This venue offers affordable space with plenty of windows & natural light. Tenants will also enjoy easy access to on-site property maintenance, management, and security cameras with video surveillance. Conveniently located in Greenspoint, just off of I-45, Beltway 8, FM 1960 and Hardy Toll Rd, close to the Bush Intercontinental Airport and easy access to The Woodlands.
On-Site Security
On-Site Maintenance & Management
Security Cameras, Video Surveillance & Exterior Lighting System
24-Hour Secure Key Card Access
Lush Atrium Lobby With Fountains
Free Parking
Internet Ready (Comcast, AT&T, Logix)